Chief librarian: Andrea PATKÓSNÉ HANESZ
Email: hanesz.andrea@brc.hu
Address: Temesvári krt. 62, Szeged, Hungary, H-6726
Phone: (+36) 62 / 599 764
BRC-Library
The collection of the library covers the research areas of contemporary biochemistry, biophysics, genetics and plant science with special emphasis on cellular and molecular processes. The subscribed online journals, databases and the catalogued books support the research conducted in the research groups of the BRC. The online register of the stock of paperback books is being compiled these days, which is available at https://opac3.szbk.monguz.hu/search. The library provides a well-furnished reading room and an internet room of 10-person capacity for its visitors.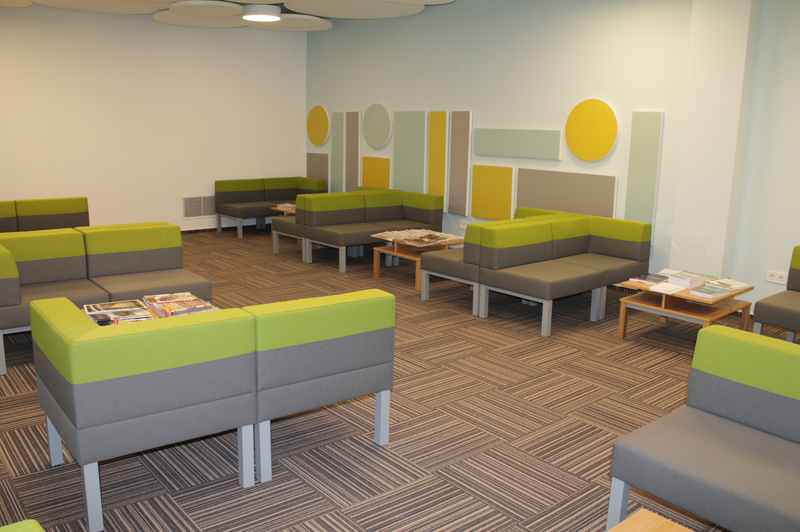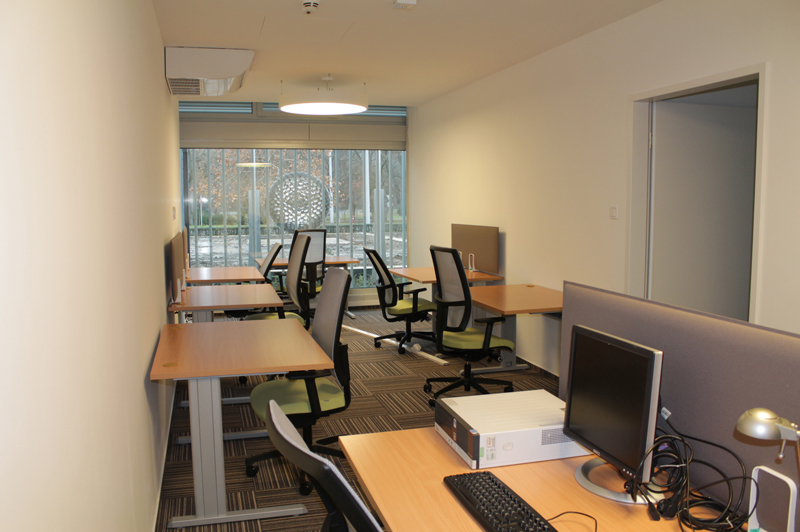 Major services of the library:
Library lending, including interlibrary lending, also from abroad, if the requested document is not available in Hungary

Recording the scientific activity of the research fellows of the BRC in the MTMT database, and downloading filtered personal datasets and statistic for the researchers on request

Uploading publications of the researchers of the BRC to the REAL repository
Providing scientometric data such as impact factor and reputation according to the quartile rank of scientific journals, and H-index, as well as citation data of the researchers on request

Maintaining the MTMT database

Helping the Open Access publication process and assisting the free of charge open access publication with Elsevier, Springer Nature and Wiley publishers

Ordering books, scientific journals and daily, weekly newspapers

maintaining communication between EISZ and BRC
BRC's Digital Printing Office
For the employees of the BRC the Digital Printing Office provides free of charge services which don't require paper based printing or use of consumables. These include, but not limited to digital photography of transmission or reflected light illuminated experimental objects, digital archiving of experimental laboratory setups or experimental conditions, taking pictures on events organized by the fellows of the BRC, making digital passport size photos for the employees of the BRC, black and white or color scanning of A4 or A3 size prints, black and white or color scanning and retouching of photonegatives or positive slides and retouching of digital pictures.
Services for fee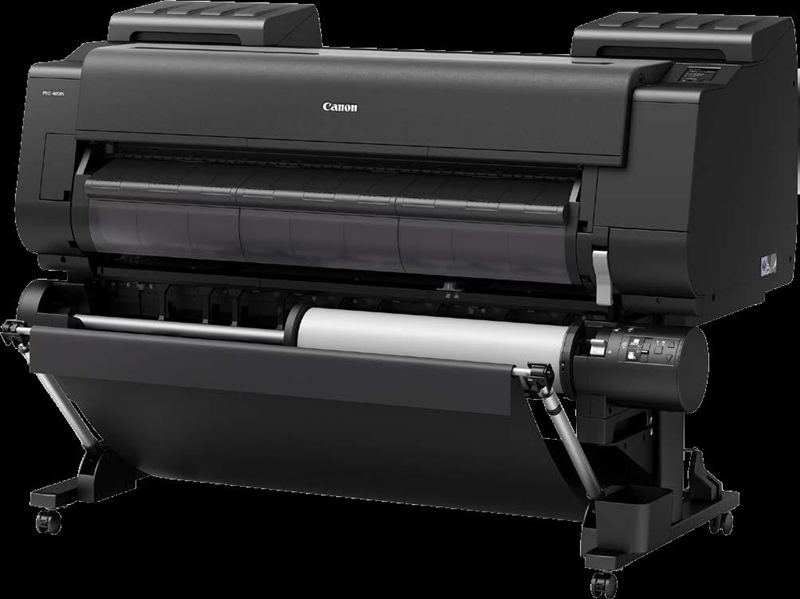 The majority of services offered against payment are printing or reproduction of black and white or color leaflets, thesis booklets in A4 or A3 formats, printing of black and white of color pictures or poster presentations on different types of material (dull or glossy paper, self-adhesive paper, or fabric) up to A0 size, spiral bounding, business card printing, lamination in A4 size, and preparing project tables. The poster presentations are printed with a Canon ImagePROGRAF PRO-4000S printer, at maximum of 2400 x 1200 dpi resolution using an 8-color printing head. These services are available for the research fellows of the BRC and also for customers outside of BRC according to the price list, below.
Poster printing A0 size

for customers outside of BRC (gross price; HUF)

for BRC employees (gross price; HUF)

Dull paper (120 g)

30% coverage

3,300.-

1,650.-

40% coverage

4,130.-

2,480.-

50% coverage

4,950.-

3,300.-

80% coverage

5,780.-

4,130.-

100% coverage

6,600.-

4,950.-

Satiny (190 g)

30% coverage

4,950.-

3,300.-

40% coverage

5,780.-

4,950.-

50% coverage

7,430.-

5,780.-

80% coverage

8,255.-

7,430.-

100% coverage

10,730.-

9,910.-

Fabric (120 g)

30% coverage

6,600.-

4,950.-

40% coverage

8,255.-

6,600.-

50% coverage

9,910.-

8,255.-

80% coverage

11,560.-

9,910.-

100% coverage

13,210.-

11,560.-
Photocopy and printing

(the prices are identical for customers inside or outside of BRC; HUF / page)

black and white printing or copying, A4 size

30% coverage

15.-

50% coverage

55.-

100% coverage

105.-

color printing or copying, A4 size

30% coverage

30.-

50% coverage

65.-

100% coverage

130.-

black and white printing or copying, A3 size

30% coverage

30.-

50% coverage

105.-

100% coverage

210.-

color printing or copying, A3 size

30% coverage

55.-

50% coverage

130.-

100% coverage

260.-
Spiral bounding and lamination, A4 size; business cards

(the prices are identical for customers inside or outside of BRC; HUF)

Spirál bounding

10-20 page

130.-

21-40page

195.-

41-50 page

260.-

51-80 page

325.-

81-120 page

390.-

121-160 page

455.-

161-200 page

520.-

200-280 page

585.-

281-350 page

650.-

Laminátion

120.- / page

business cards, 10 pcs / 250 gr A4 paper

220.- / page